It is the third Monday of the month and so time for my second project for Jan's Digital Stamp Shop Challenge blog. This time I made a composition of digital images and my own drawing using Procreate.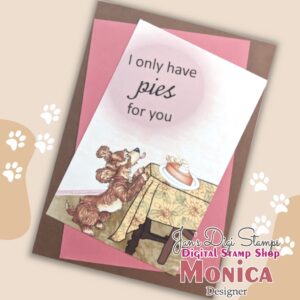 I used the dog and pie slice pre-colored digital stamps from two different stamps sets (linked below). The sentiment is also from one of the stamp sets. I added them to my canvas in Procreate and then drew the table to match the scene as well as the lines for the floor and the baseboard. I added some shading behind the sentiment to give it definition.
I then printed my scene out and cut it down to size. I added the pink layer at an angle and added them both to a brown cardbase.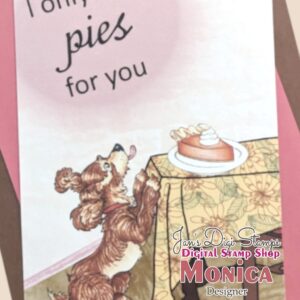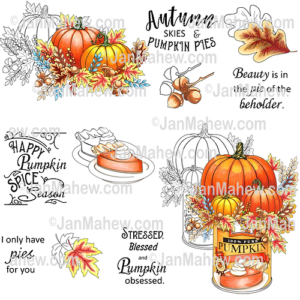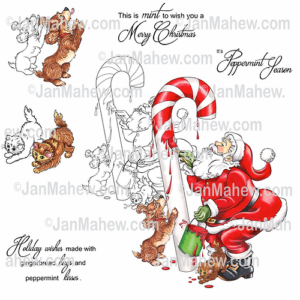 In line with new European Data Protection Laws (GDPR) by commenting you know that your name and comment are visible to all who visit this blog and thereby consent to the use of your personal information for this specific purpose.
Many thanks for visiting and commenting on my blog!

Monica