Who am I?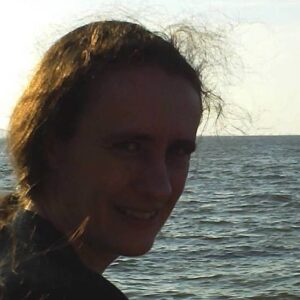 I am Monica Collins, a pastor's wife, office manager, crafter, and author at Sunshine Creativity. I live with my husband in sunny, southern Arizona, in a tiny home, also known as an RV. I love tiny home living; it makes one live more purposefully.
As a crafter, however, that comes with its own challenges, the biggest one being space. But with the combination of physical and digital products, as well as good organization, even that is not insurmountable.
In my capacity as a pastor's wife, I support my husband in interacting with the growing local congregation located in Tucson, AZ, as well as the large online following at Roger C Collins Ministries on Facebook. My job as an office manager involves scheduling and bookkeeping for him in his day job as an electrician.
Regarding crafting, I have been doing some sort of craft all my life — thanks to two grandmothers and a mother who were/are all skilled seamstresses, knitters, or other fabric art crafters. So, I grew up learning to knit, embroider, sew, and more. Later in life, I was introduced to papercrafts, and that had grown exponentially.
While I love all crafts, the versatility of paper is like no other. I enjoy making cards as well as 3D projects, and this blog is predominantly about that journey, although I will share some other crafts with you too from time to time.
I do have an online shop where you could find some of my cards for sale. At this time, I only ship to addresses in the USA.
I hope you enjoy looking around and find some inspiration along the way. If you have any questions or would just like to say "Hi," I would love to hear from you. You can get in touch via the Contact Me page.